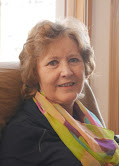 Contact:
fholt@telusplanet.net

Photo permissions: W.H. Holt
email: fholt@telusplanet.net
Contact: Faye Reineberg Holt


Writer, Editor, Speaker & Workshop Instructor
Specialties: Creative Writing, Regional History, Educational Materials
email fholt@telusplanet.net p>

NB: New & special prices from author available only when ordering from her website

You may order using PayPal as your method of payment.
Or, if you prefer to pay by cheque or money order, contact fholt@telusplanet.net

With your order, indicate:


book titles


quantity of each title


prices as posted on her website


your mailing address and email


phone number in case of problems with stock availability


whether you want books autographed and to whom.

Once your order is received, she will email you an invoice. On it, you will also find other relevant mailing information. Added to your invoice will be a 20 percent shipping fee based on the subtotal before taxes. The GST (5% sales tax) will be added to the costs of books and shipping.

Payments should be made by cheque or money order to Faye Reineberg Holt. Payment is normally in Canadian funds. American buyers may pay in American funds but only when paying by cheque or money order as indicated above. Currently, they are not an option on her PayPal account.

She will mail books once payment is received. Normally, books will go by Canada Post, so make suitable advance plans for shipping time, especially for Christmas or birthdays.

web site revised: Apr 09, 2019 | copyright: © Faye Reineberg Holt | photographs: W.H. Holt |
home | biography | news | programs | publications | purchase info | services | my blog | links |