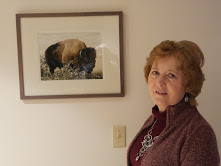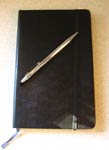 Contact: fholt@telusplanet.net


download print copy - Manuscript Guidelines
All writers need help. Faye offers critiques for:


• memoirs, autobiography, biography


• Canadian history (not academic papers)


• other nonfiction (articles or books)


• writing with historic themes


• historical fiction
She will not critique film or theatre scripts, fantasy, horror, romance, poetry or contemporary fiction.
Feedback includes:

Comments and questions on the manuscript format, content, style, organization, strengths and weaknesses, as well as suggestions for improvements to your manuscript.
Comments on obvious technical or language problems. However, the critique does not include a line-by-line, detailed copy edit unless separately negotiated.
Logical market for your work only if she immediately recognizes one. In no way does she guarantees that your work will be accepted by a publisher or that her comments will be consistent with subsequent editors.
Comments on a maximum of 4 questions that you submit with your manuscript.

Manuscript Submissions
Before sending your work, email Faye to query her availability. Include:


• genre


• summary of content (paragraph for short works, 1 page for books)


• approximate number of words/manuscript pages


• your preference in regards to feedback (written on hard copy or digital only)


• information in regards to timeline concerns


• email five sample pages from manuscript when querying longer works (more than

5000 words) and

indicate whether you have footnotes and bibliography
Fees (Canadian funds, please add GST)


• Payment (by cheque, credit card or PayPal)


• Under 2500 words (10 manuscript pages) – $ 75 plus GST


• 2501-5000 words – $150 plus GST


• More than 5000 words - $150 (1st 20 pages) plus $2 each additional page.


• Complex or challenging projects with footnotes and bibliography may be assessed at a higher

rate


• Average turn around time - 6-8 weeks from date received but also depends on manuscript

• length
Format (Fees are based on your use of requested format):
Send Word or Wordperfect manuscript, no pdfs or other formats.

If you prefer to mail a manuscript, contact Faye at fholt@telus.net for details.

For all manuscripts, include a cover page with a working title, number of words, your name, address, email and phone number.

Double space the entire document. Do not single space or double space between paragraphs.

Use Courier or Times (CG, New, Roman) 12 pt, nothing smaller.

Margins one inch on 3 sides. Margin 1.5 inches on right side. Do not justify the right margin. Place title and page numbers in header.