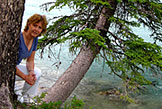 Contact:
fholt@telusplanet.net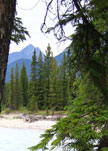 Website Update
Thanks to webmaster Jim Graham at www.altabest.com, Faye has newly revised event listings. Below are listings for community and sales events and workshops. Faye looks forward to meeting you at one of them!
Book Sales and Signings/Presentations
Watch for future events since they might require pre-registration
Saturday, December 3, 2016 9 am – 3 pm Faye will be at the 24th Annual Monsignor Smith Community Christmas Craft Fair & Mini-Market. 2919 Douglasdale Blvd. Come by and be sure to say hello.

Saturday, December 10 & Sunday, December 11, 2016 Faye will be finishing up the season at the Cedarbrae Christmas Craft Fair. It's located at 11024 Oakfield Dr. SW. Come by and pick up books, photo cards or art and give them as gifts for a loved one!
Celebrating Canada's 150th Birthday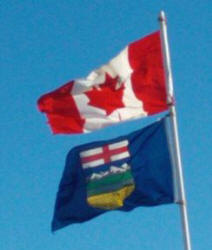 Little could outshine celebrating Canada's 150th birthday! With such a wonderful occasion on the horizon, what are your plans to mark the event? However, whether you and your community will celebrate in the spring, summer or fall, now is the time to plan.


Although in 1867, western territories had not yet been named as provinces, they were very much part of the British-Canadian landscape. So, acknowledging the founding of our nation is important for all of us.

Of course, our First Nation's history is much earlier than Confederation. However by 1867, others were exploring, trading or settling in the West, too. Now is the time to take this opportunity to "see" Alberta & the other western territories and their development over the past 150 years of building of our nation.

As a public & photo historian, Faye would love to share some of those experiences with children, youth & adults of all ages in your community. Many of my programs lend themselves to a celebration of our past, but also, I have developed special programs to be available throughout 2017.

Funding for such celebrations is available. You might already have allied to Canada 150 (http://canada.pch.gc.ca). Other national or provincial programs for libraries, schools & community groups offer support, too. Consider standard grants from Canada Council (http://canadacouncil.ca). See The Writers' Union of Canada National Reading Program (http://www.writersunion.ca/content/national-public-readings). Other sources of assistance might be Alberta Culture grants, & Young Alberta Book Society (http://www.yabs.ab.ca) programing. Most community have set aside funds, too. Check early as new programs & new deadlines are coming into effect.


<![if !supportLineBreakNewLine]> Blog

Anyone who has blogged knows that it is hard to get other writing/work done if you are working on a blog every week. However, despite whatever changes develop in the future, I am reactivating my blog. If you enjoy rodeo and/or fair season, and if you want special gifts for you volunteers or others who help make these great events happen, check out the link www.fayereinebergholt.wordpress.com. You will discover my option for saying thanks.
<![endif]>